Skill-based online training program:  Coming soon to a laptop or tablet near you.
Since 2004 StraNexus Inc., a management advisory firm has had the benefit of working with some great clients.  We've been involved in projects to improve processes, drive sustainable efficiencies, investigate and select technologies, and aid in strategic planning, reorganizations, asset management and so on.  Almost always the technical work is usually the easy part.  What is complicated but perhaps the most interesting part of our client work is the people side of change.  To help our clients address this aspect, we have been providing advisory services, and delivering courses like People Management.  This course takes a difficult subject – the intricacies of human motivation and behavior and ensures it is easily understood and applied by people at all levels.  We are not pleased to let you know that we will be offering this course online with a video based retention model.
Email us to pre-register for this upcoming eLearning course.
This is a retention based video learning course.  We recommend every week you take a brief video module 10 to 20 minutes long (20+ modules in all), take some time to apply the weekly learning and come back and learn more.
Who should take this interactive eLearning course?  People looking to:
learn how to better manage people and teams
learn how to be a more effective leader
transition to a leadership position or those who have recently transitioned
better understand the human side of work
improve their people management skills
Continuously learning and fine tuning your skills is important!  This course helps you to do just that when it comes to developing and fine tuning your managerial and people management skills.  Many organizations have not concretely defined management and leadership training programs so employees typically just learn on the job, figuring things out from their failures and successes.  Having formalized training can enhance the learning process and provide you with the relevant tools and a better understanding of how people think and how to effectively manage them.  
Email us to pre-register for this upcoming eLearning course.
Understanding Human Behaviour
Why people do the things they do, and why they don't do the things they should:  Learn the 4 drivers of Human behaviour, and a neuroscience model that helps you understand how the primitive brain influences many of the decisions made in the workplace, and more importantly, what to do about it.
Leading individuals
Increasing motivation, competence and ultimately performance:  In this module, we adapt Situational Leadership to better reflect the realities of how people process information, and then apply the theory to real-life situations faced by the seminar participants.
Managing teams  
Creating a positive culture and driving team performance:  We have heard that culture eats strategy.   We examine how to form high-performing teams, and then once they are created, how to lead them so that they achieve maximum potential.
Managing difficult people / resolving conflict
Conflict is inevitable, and not everybody gets along, yet, the work needs to get done.  This seminar takes a difficult topic and breaks it down in a way that leads directly to resolution.
The Dream Team trainer: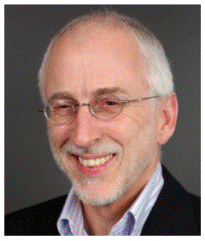 Bruce van Ryn-Bocking, MD, MBA
Bruce is a pioneer in the field of Emotional Intelligence and has designed numerous workshops on this topic over the last 25 years.  His background in Medicine and the Behavioural Sciences gives him a deep grounding in how people think, work and relate, both in creative processes and when under stress.
Bruce is a seasoned trainer, teaching such diverse subjects as Critical Thinking and Leadership to corporate executives in corporate settings and white-water canoeing to 15 year old campers.  He is passionate about improving people's experiences and performance, and providing tools that actually do work.